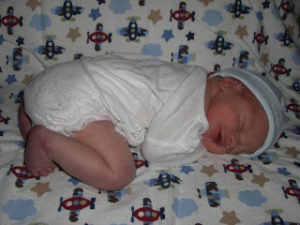 Hey all,
Just wanted to update everybody cause I know a few people are reading this alot.
Today has been a good day. Jackson is very healthy and doing well. The doctors say he is doing great. He passed his hearing test with flying colors. He is feeding well and sleeps good. He is a very quiet baby and doesn't fuss much. When he does cry, he calms down very quickly after being held.
He and Amy are both napping right now.
We have had lots of visitors from friends and family. Thanks for stopping by.
I'll update soon.